To Ugarchin and Back:
A Bulgarian Photo Project /
До Угърчин и обратно:
Фотографии на младежи, отгледани в дом

A collaboration created by Kate Jellinghaus and Alexandra Ivanova

This photo project provides unusual views of Bulgaria, seen through the eyes of eight young photographers who grew up in state-run orphanages.

Supported by CEC Artslink, The US Embassy in Bulgaria, The Bulgarian Ministry of Culture and Montserrat College of Art
View PDF for a project description and youth artist stories.

These photographs were exhibited at Montserrat College of Art and The Bulgarian Ministry of Culture in 2007 and 2008.

Special thanks to our project volunteers: Miglena Stoyanova, Iskra Evtimova, Desi Dimitrova, Tsveti Georgieva, Elena Stoyanova, Albena Koprinarova, Andrei Belchev and Evgenia Sarbeva.

CLICK ON PHOTOS IN RIGHT COLUMN TO VIEW AT LARGER SCALE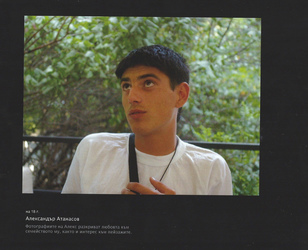 Photographer Alexander Atanasov, age 18
Alex's work in photography focused on his family and on friendship -- and particularly on children at play in the rural Bulgarian landscape.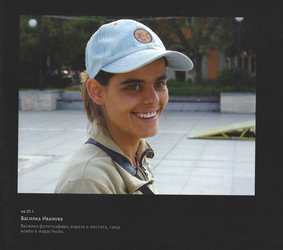 Photographer Vassilka Ivanova,
age 22
Vassilka chose to take picture of people and places where she grew up. Because her great love is music, she had people sing for her, or talk about music, while she took pictures of them in their homes.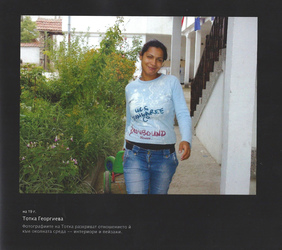 Photographer Totka Georgieva, age 19
Totka's photography focused on interiors and landscapes.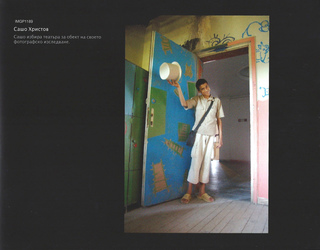 Photographer Sasho Hristov, age 17
Sasho chose the theater and people as his subject. Because many of the theaters are closed in the summer, Sasho asked people to pose for him under the lights and explore empty theater stages and back passages.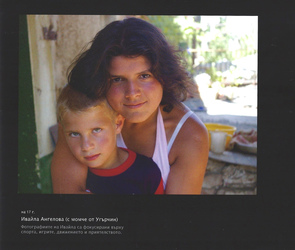 Photographer Ivaila Angelova, age 17
Ivaila's photography focused on sport, movement, play and friendship.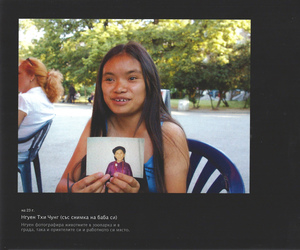 Photographer Ngyuen Thi Chung, age 23
Ngyuen chose to take pictures of animals at the National Zoo and elsewhere in Sofia. She also took pictures of friends and of her workplace.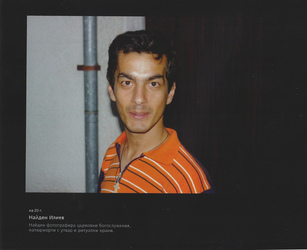 Photographer Naiden Iliev, age 20
Naiden's photography focused on the parish life of the Orthodox Church "Pokrov Bogorodichen" in Sofia. He chose to photograph both people and objects, looking in particular at the ritual use of food in worship.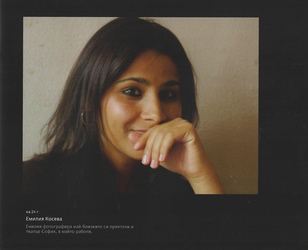 Photographer Emilia Kosseva, age 24
Emilia took portraits of friends and colleagues at the local theater in Sofia where she works.